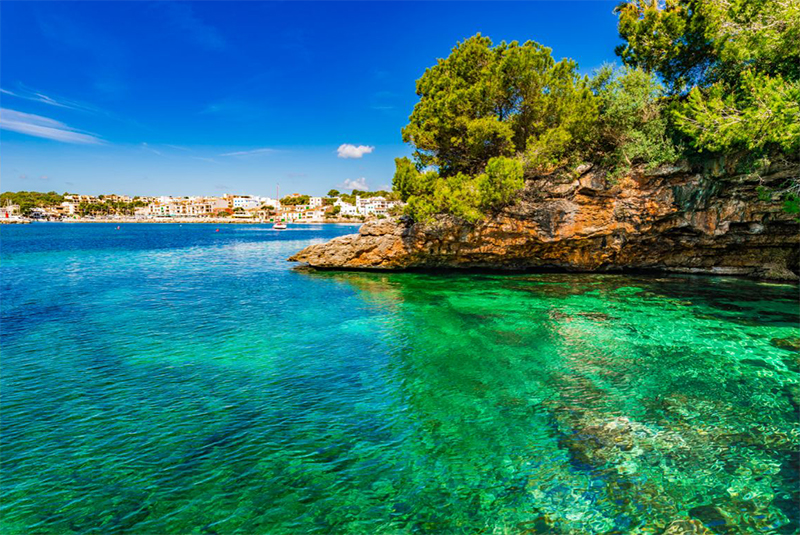 Luxury Real Estate in Portopetro, Mallorca
Luxury Real Estate in Portopetro, Mallorca: A Mediterranean Haven of Exquisite Beauty and Endless Possibilities
Introduction
Mallorca, the crown jewel of Spain's Balearic Islands, enchants with its breathtaking landscapes, crystalline waters, and alluring Mediterranean charm, creating an idyllic haven for luxury living. Among the picturesque towns that grace this paradise, Portopetro stands out as an exceptional location, offering a harmonious blend of timeless elegance and modern sophistication for those seeking a slice of pure bliss.
The Allure of Portopetro
Where Tranquility Meets Vibrant Sophistication Nestled along the southeastern coast of Mallorca, Portopetro reveals itself as a captivating fishing village that effortlessly combines its rich heritage with contemporary comforts. Imbued with natural beauty and infused with luxury, it stands as an idyllic setting for high-end residences that embody the essence of refined living.
The Enchanting Harbor
A Tapestry of Serenity and Gastronomic Delights At the heart of Portopetro lies its mesmerizing natural harbor, a bustling hub adorned with a colorful array of fishing boats and majestic yachts. Along the picturesque waterfront, a treasure trove of exceptional restaurants and charming cafes beckon, inviting residents and visitors alike to indulge in the tantalizing flavors of local cuisine while savoring panoramic views of the glistening sea.
Surrounded by Natural Splendor
A Paradise for the Senses Portopetro finds itself embraced by the captivating landscapes that grace the Mallorcan coast. From the tranquility of the Mondragó Natural Park to the pristine sandy shores of Cala Mondragó and S'Amarador, this coastal gem offers a serene backdrop for luxurious homes, where residents can immerse themselves in the awe-inspiring beauty of their surroundings.
Luxury Real Estate in Portopetro
A Melody of Exquisite Choices Portopetro boasts a remarkable range of luxury real estate options, each thoughtfully designed to cater to the discerning tastes of those seeking the epitome of refined living. From magnificent seafront villas to contemporary apartments with sweeping vistas, the choices are as diverse as the hues of the Mediterranean horizon.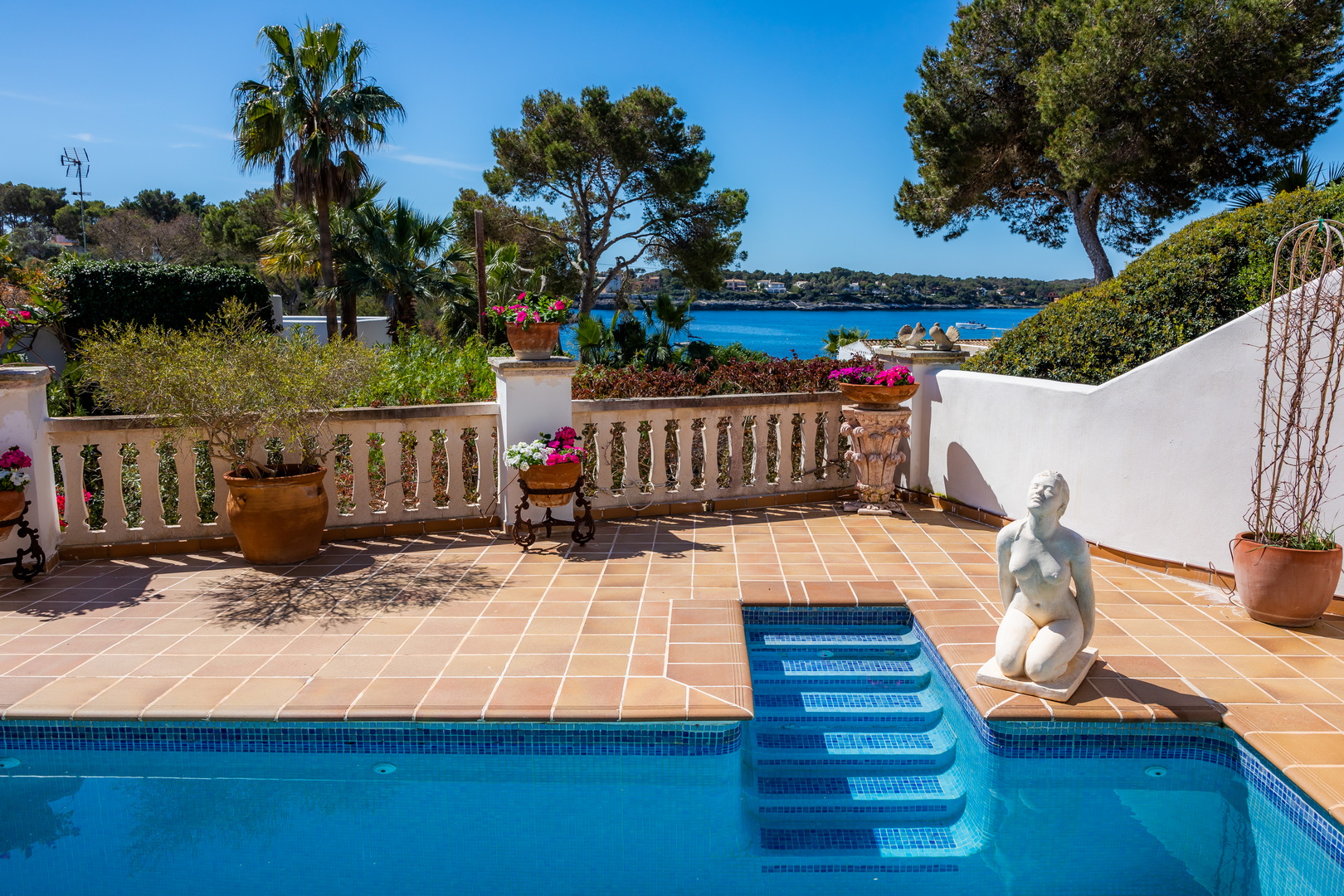 Unparalleled Grandeur Amidst Coastal Splendor Elevating luxury living to new heights, the seafront villas in Portopetro epitomize the pinnacle of opulence. These extraordinary properties boast an array of lavish features, including private pools, expansive terraces, and direct access to the azure waters. With their distinctive Mediterranean architecture, impeccable craftsmanship, and attention to detail, these villas offer an unrivaled lifestyle amidst a breathtaking coastal setting.
Modern Apartments
Contemporary Chic Redefined For those who seek a fusion of contemporary aesthetics and urban convenience, Portopetro presents an exceptional collection of modern apartments. Strategically situated in proximity to the charming harbor, these exclusive residences offer seamless access to the town's vibrant amenities. Embracing the finest in modern design, these apartments boast high-end finishes, cutting-edge smart home technology, and balconies that provide a captivating backdrop of the boundless sea.
Investing in Portopetro's Luxury Real Estate
A Pathway to Prosperity Acquiring luxury real estate in Portopetro transcends mere ownership; it represents a wise investment choice. The unwavering demand for luxury properties in Mallorca ensures a robust and prosperous real estate market, presenting astute investors with promising opportunities for long-term capital appreciation.
The Buying Process
A Journey of Seamless Transitions The process of purchasing real estate in Spain is straightforward, encompassing property search, offer submission, preliminary contract signing, and the finalization of the sale deed in the presence of a trusted notary. Engaging the services of a knowledgeable local real estate agent and a skilled attorney is highly recommended to navigate this process seamlessly, ensuring a smooth and hassle-free transaction.
The Portopetro Lifestyle
Embracing Mediterranean Splendor Owning a luxury property in Portopetro unlocks a lifestyle beyond compare. Whether indulging in leisurely days on the sun-drenched beaches, savoring the delectable flavors of local gastronomy in charming restaurants, or simply unwinding on your terrace with a glass of fine regional wine, you will find yourself immersed in the essence of the Mediterranean dream.
Conclusion
Portopetro Beckons, Where Dreams Come to Life In conclusion, Portopetro stands as a captivating Mediterranean haven within the enchanting realm of Mallorca, offering an alluring blend of natural beauty, luxurious living, and endless possibilities. Whether you seek an enchanting seafront villa or a contemporary apartment, an exquisite array of luxury real estate options awaits your discerning eye. With its breathtaking landscapes, captivating harbor, and thriving real estate market, Portopetro beckons as a sanctuary where dreams seamlessly transition into reality.